Even if your preferred domain name is already taken, it does not always imply it is no longer available. The first step is to find the correct person to speak with (the decision maker) and receive a response from them. The goal after that is to acquire the greatest possible domain purchasing price.
Your domain acquisition broker additionally provides a private, flawless transaction by moving the domain name to your domain registration business account with Whois privacy service enabled. This ensures that your identity as the buyer is protected even after the domain name is purchased and transferred.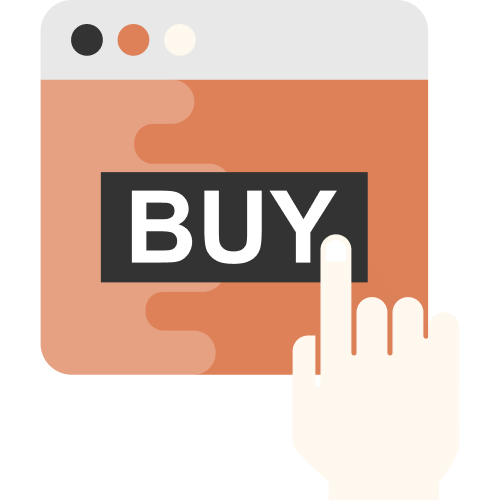 The Litamber Media Domain Acquisition Process
We run the world's most comprehensive domain ownership and domain information database, searching down and eliciting responses from domain name owners who others are unable to locate or contact. We frequently supply our clients with superior quality names that are not publicly available, often for less than the original purchase budget, thanks to our extensive networks, knowledge, and global reputation. Although there is no MLS for domains, we are familiar with or will become familiar with practically every piece of real estate, buyer and seller.
Confidentiality: With our stealth buys, you may remain anonymous while we use our domains and networks to find you the ideal domain. Your identity will remain entirely anonymous and secret during the negotiation process and until the transaction is completed.
Co-Brokerage: We have co-brokerage agreements with all professional domain marketplaces and domain brokers, ensuring that you never pay a commission twice and that you have access to practically any domain on the earth.
Expertise: We've bought domain names from individuals, small businesses, and major enterprises. We also know how to help domain owners sell their domains. Negotiating domain names, and then completing the sale and transfer, may be a difficult and complex procedure. Due to sluggish transaction processing or neglect in the due diligence procedure, many transactions fall apart at the finish line. Our expertise and tried-and-true contracts ensure that your transaction goes well and that everyone involved has a good time.
Domain Name Valuation and Guidance
The identification of the registered owner of a premium domain name is the first step in a traditionally successful acquisition. An experienced negotiator, such as those on our team, can create a line of communication, initiate a conversation, highlight both the benefits and drawbacks for all sides, and arrive at a mutually acceptable price. Finally, the domain is sold and transferred, and the process is completed using an escrow provider.
Domain Name Investigation and Valuation
We value and rate the domain name using our experience, relationships, industry insights, and research in this process. This establishes reasonable customer expectations and serves as a beginning point for discussions, which may include an opening offer. We also discover and locate the domain owner in this step to better assess the domain's worth, which includes budgeting, market potential, and usability in context.
Domain Name Negotiation and Acquisition
We establish a line of communication with the domain owner at this point and ask for their cooperation while keeping client privacy. The transfer process is managed by a third-party escrow account to ensure client privacy.
Domain Name Transfer and Deal Closure
Our team takes actual control of the domain name once escrow is closed. We now set up the DNS service based on the client's needs and transfer the domain to any registrar in compliance with ICANN standards.
When it comes to domain name value, domain name administration, and domain assessments, Litamber Media is widely considered the industry's leading expert. A simple internet search will reveal extensive interviews, public appearances, keynotes, and other evidence of our domain name valuation knowledge.
We cannot only aid you in acquiring your domain name, but we can also provide direction and set expectations for valuation and, ultimately, the price you will or should pay for your domain name. Individuals and businesses that lack such skills frequently pay significantly more than they should.
Let Litamber Media put its renowned reputation and broad relationship network to work for you to get the best deal on your domain name!